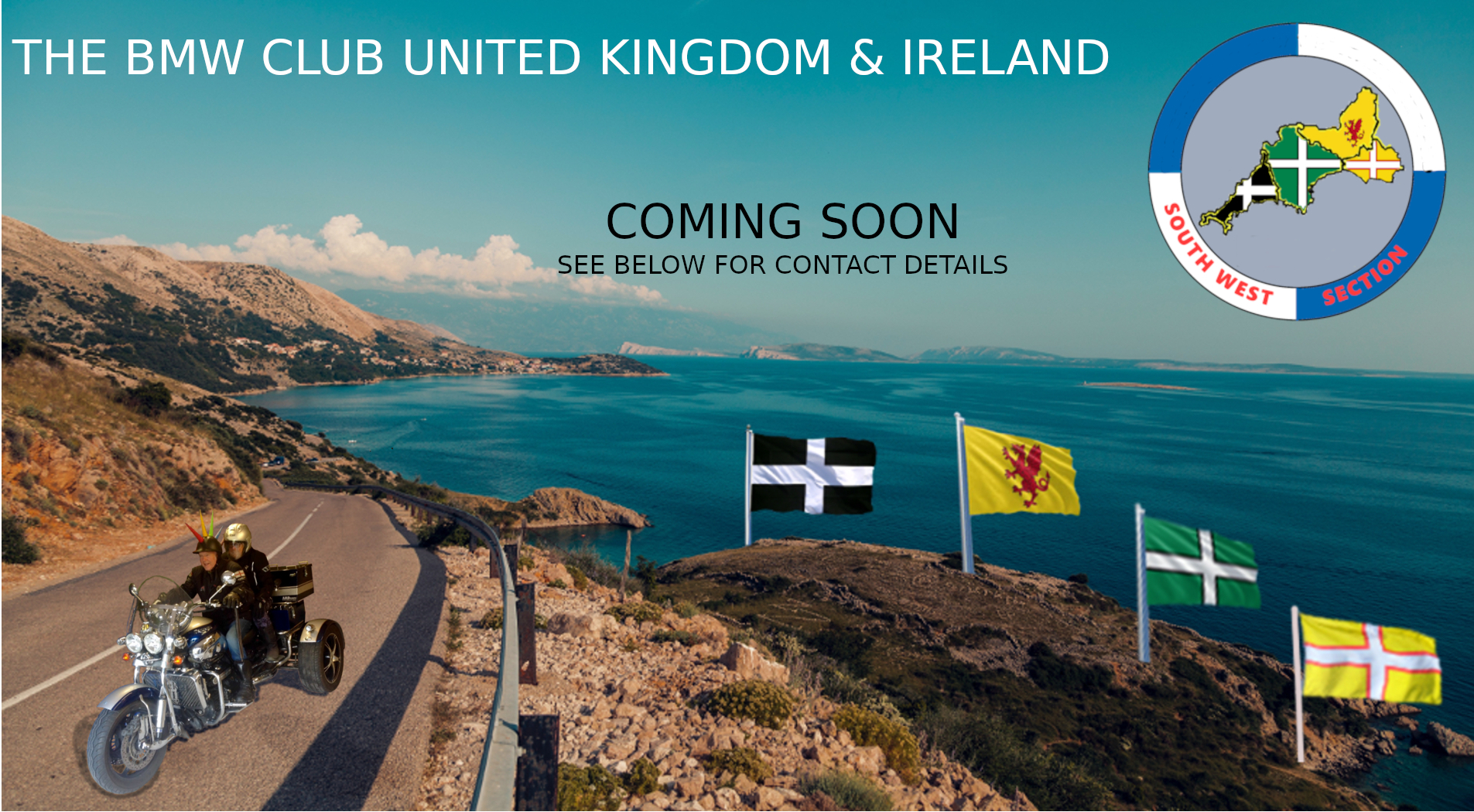 South West Section Regular Meets
Starting end of JUNE onwards.
1st Wednesday Beambridge Inn Wellington TA21 OHB
Contact:- Keith Burt 07710 253 426
2nd Tuesday The Engine House Callington, PL17 8EA.
Contact:- Phil Sampson 07850 983144

Last Thursday Fishermans Cot Bickleigh, Tiverton, EX16 8RW.
Contact:- Phil Sampson 07850 983144
###################
Two New Meets September 2021
Saturday September 11th
A visit to the Davidstow Airfield and War Museum.PL32 9YF.
September 11th meet at 10.30 at the Pie Stop
Pennygillam ind Est PL15 7ED. at 10.30. then onto the museum,
or meet at the museum for 12.00
Contact :- Don Rabson :- 01840 212913
Saturday September 18th
A fish and chip meet, Sharon's Plaice, Boscaslte PL35 0HE
September 18th 12.00
Contact :- Don Rabson :- 01840 212913
####################
SLIMBRIDGE RALLY 17th to 20th June
Slimbridge Rally 2021 saw a mixture of weather but all things considered it was a very good weekend with twenty five attendees.
DELABOLE RALLY 9th to 11th July
Review by Don Rabson
The month started with Delabole Rally, which was on and off as were most events this year,
but we managed to get it going.
A big thank you to Barry, Peter, Steve, James, Phil, Keith and Dave for coming along.
We all enjoyed the meals in the pub, a bit more expensive than in the past,
but free camping so well worth it and good value for money.
We had the Saturday Ride out, this year without incident, although we did miss you Dave,
currently stuck in Australia. We did a 140 mile ride to include the Eggesford Forest
and Upper Tamar Lake Photo challenge points. On route we stopped at the coffee Shop
at the Bow Garden Centre, definitely one to keep for future stops,
and stopped for lunch at Great Torrington, where the Torrington Cavaliers
have built a replica of the Mayflower ship, which this year celebrates the 400th anniversary
of first sailing to America. After all the work, they then set fire to it over the August
Bank Holiday.
We were graced with great weather, it only rained at night,
a good ride out, good food and great company, next year we should have the carnival
to entertain us, thanks to all for coming.
Don
BLUE HILLS RALLY 23rd to 26th September
Blue Hills Touring Park, Cross Coombe,Trevelles, St Agnes, TR5 0XP
Tel: 01872 552999 Owners: Martin & Ginny Brant
e-mail: camping@blue-hills.co.uk
Contact:- Phil Sampson, 07850 983144
Charity Ride Out on Saturday 24th
**************************
PLEASE NOTE:- To book this site you will need to contact them and leave an email address
The site will then send you a full booking form, to be completed on-line.
Alteratively just visit the Camp Sites Web Page, click "Enquiry" tab, and fill out the form there.
https://bluehillscamping.co.uk/enquiry/
If you are having difficulties with any of this, Contact Owners: Martin & Ginny Brant.
Or alternatively message me at webmaster.bmwclub.sw@gmail.com
and I will try and help.
***************************
END OF SEASON RALLY 12th to 13th Nov
Globe Vale Holiday Park, Tel. No. 01209 891183.
Radnor, Redruth, TR16 4BH.
Camping 1 person small tent £12 - 00 a night or with H. U. £15 - 00
2 people tent - caravan - motor home £15 - 00 a night or with H. U. £18 - 00.
Extra nights at same rate if required.
Caravans available to rent min. 3 nights contact site for price's.
All payment's 4 weeks before direct to site.
Restaurant /Bar on site open all day Friday and Saturday if enough people book, breakfast available on Saturday and Sunday mornings.
For more information call Phil on 07850 983144.